Sr. Jecinter Antoinette Okoth, FSSA
The newly ordained Bishop of Kenya's Catholic Diocese of Garissa Rt. Rev. George Muthaka has in his speech after the ordination on Saturday, May 7, asked for God's graces to help him serve the people of Garissa and the entire society, as a faithful servant ready to minister to the people.
"I feel unworthy of this great honor, however God your ways are not our ways, your thoughts are not our thoughts, fill me with your holy spirit and your grace that I may truly be a faithful servant to your people as you desire me to be," Bishop  Muthaka a member of the Order of Friars Minor Capuchin (OFM Cap) said just after his ordination and continued, "above all may your holy will be done in my life as it is done in heaven, make me a good shepherd in the footsteps of your beloved son."
Addressing the people of Garissa Diocese where he has been serving as Vicar General before the appointment, the new bishop said he desires to be a good servant whom the Christians will look up to as a father.
"I come to you as a fellow Christian and as your Bishop, I hope you will find in me a father and a good shepherd, I come to serve and not to rule," the third Prelate of Garissa Diocese expressed his wishes assuring the people of God his availability in a diocese which seem geographically large and yet "the least in number."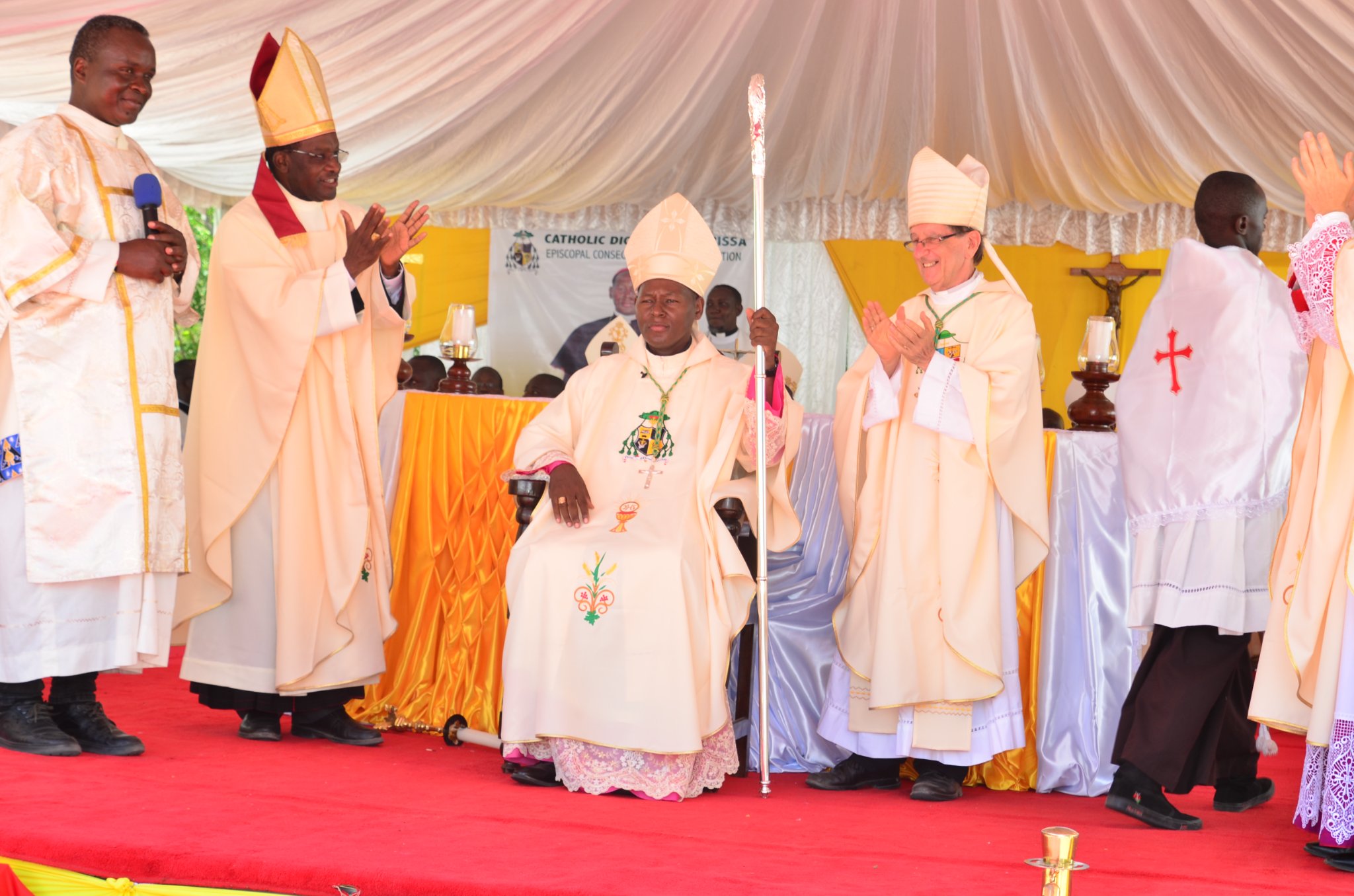 He asked the people of Garissa, both the Christians and Muslims, to live in peace and harmony so that in collaboration they can witness Christ in their ministries.
"We live among a majority population of our Muslim brothers and sisters. Despite all these, we belong to the universal Church as seen today and we have learned to co-exist," the successor of Bishop Emeritus Joseph Alessandro narrated while sharing his message with the congregants who attended the event and appealed, "Let us continue to co-exist and live peacefully with our brothers and sisters, let us continue to witness to Christ for he has told us to collaborate with our priests and our religious for the sake of our spiritual growth and for the growth of our diocese,."
"Be assured of my unwavering support, my availability and accessibility in the spirit of synodality. Let us walk together listening to one another and supporting each other from the youngest to the oldest," he requested thanking them for prayers and support during preparation to the ordination.
Bishop  Muthaka appreciated all those who have supported him in his journey: his fellow confrere, the Nuncio, the Christians the bishops and all people of good will.